Activity 1:Hiking Tongariro
In 1990, one of the largest national parks in New Zealand, Tongariro, was listed as a
World Heritage Site
. It is a truly spectacular place to visit! Thousands of people go to Tongariro every year and hike the
Tongariro Crossing
.
Visit the
Tongariro website
to learn more about the one-day hike.
On your blog tell us what you would need to pack if you were going to hike the
Tongariro Crossing.
What should you bring with you? Write a list of at least 5 items.
Other than making sure that you have the right equipment, what else should you do before heading out on a big hike?
Click here
to learn how to stay safe while you're hiking.
What you should bring:
Food and plenty of water

Sunscreen and sunglasses

Smartphone

Waterproof and wind-proof raincoat and trousers

Sturdy boots
Important tips:
Be aware of the weather

Tell someone where you are going

Plan your trip

Make sure you have enough food, clothes, and equipment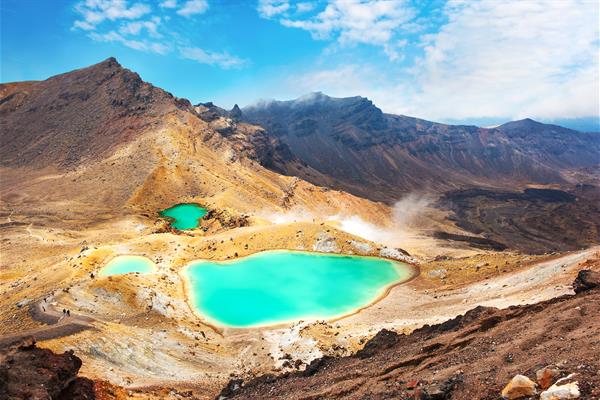 Activity 2: Leading New Zealand
On your blog, write a short profile of one of our former Prime Ministers. Upload a photo of them with your post. Click on this
link
to find a copy of the template. Click on
file
and then click
make a copy.
This will save the blank template to your Google Drive so that you can fill it in. Post the completed template to your blog to earn points for this activity.
Name of Prime Minister:
David Lange
Date of Birth:
4 August, 1942
Number of Years as Prime Minister:
Three interesting facts about my chosen Prime Minister:
He became the leader of the Labour Party

He was the 32nd Prime Minister

He died beacuse of Diabetes
Activity 3: You Have to Pay to Play
In 1990, for the first time in New Zealand's history, universities and polytechnics started charging students money to go to school. Prior to then, it had been free to go to university or to a polytechnic. Since 1990, students have had to pay thousands of dollars to attend post-secondary (after high school) education.
The new Labour government have promised to give up to three years of free post-secondary education to all New Zealanders by 2020!
On your blog, tell us what you think. Should students have to pay money (tuition fees) to go to university? Why or why not?
I am kinda in the middle, because I don't
entirely agree with university being free. But then again I don't agree with university being so expensive. So my opinion is that university's shouldn't be too costly in a way where students can afford the price. This would be helpful so they still have some extra cash for food, clothes, fee's and other important things.